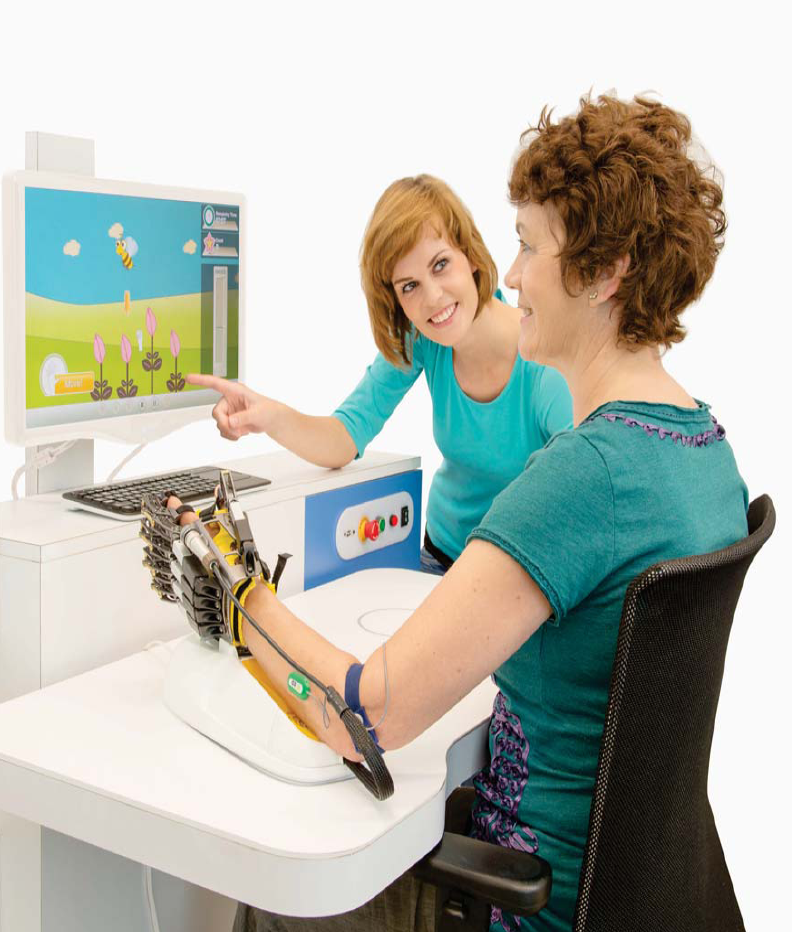 Hand Robotic Physiotherapy (Hand Paralysis)
Suffering from hand weakness or paralysis due to brain stroke, diffuse axonal injury, spinal cord injury, GBS, neuropathy or any other neurological disease?
Can you bend your fingers but cannot open them due to hand spasticity or extensor muscle weakness?
Looking for world class physiotherapy center in Ahmedabad, India with most advanced robotic physiotherapy technology?
If yes…You are at right place.
We have experience of more than 15 years providing best physiotherapy treatment for various neurological and orthopedic issues and have successfully treated more than 5000 neurological patients having various issues like arm and leg weakness, paralysis, grip difficulty, walking and balancing issues etc.
At ReWalk, we provide best physiotherapy treatment for hand and grip weakness or paralysis combining manual exercises with advanced robotic physiotherapy.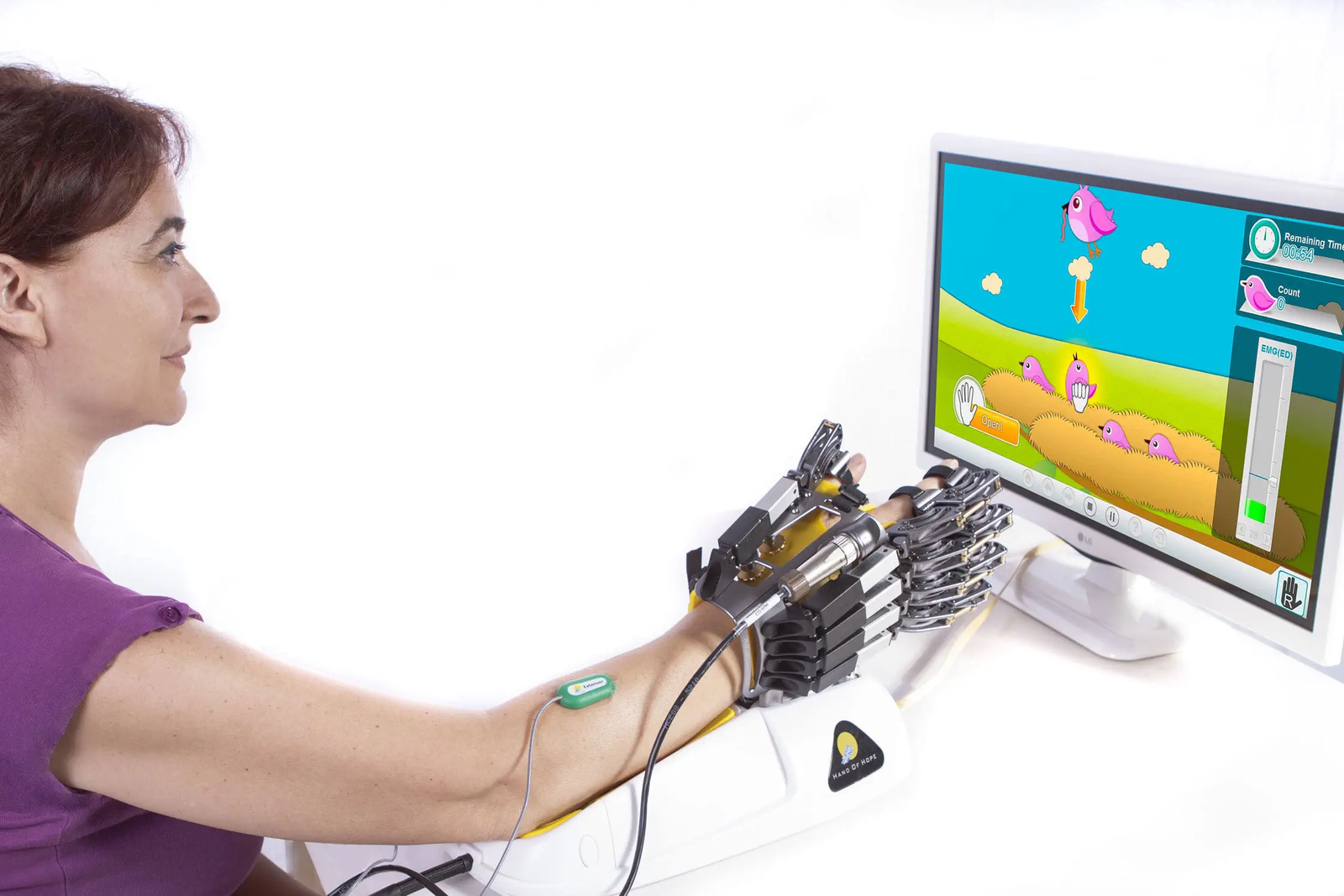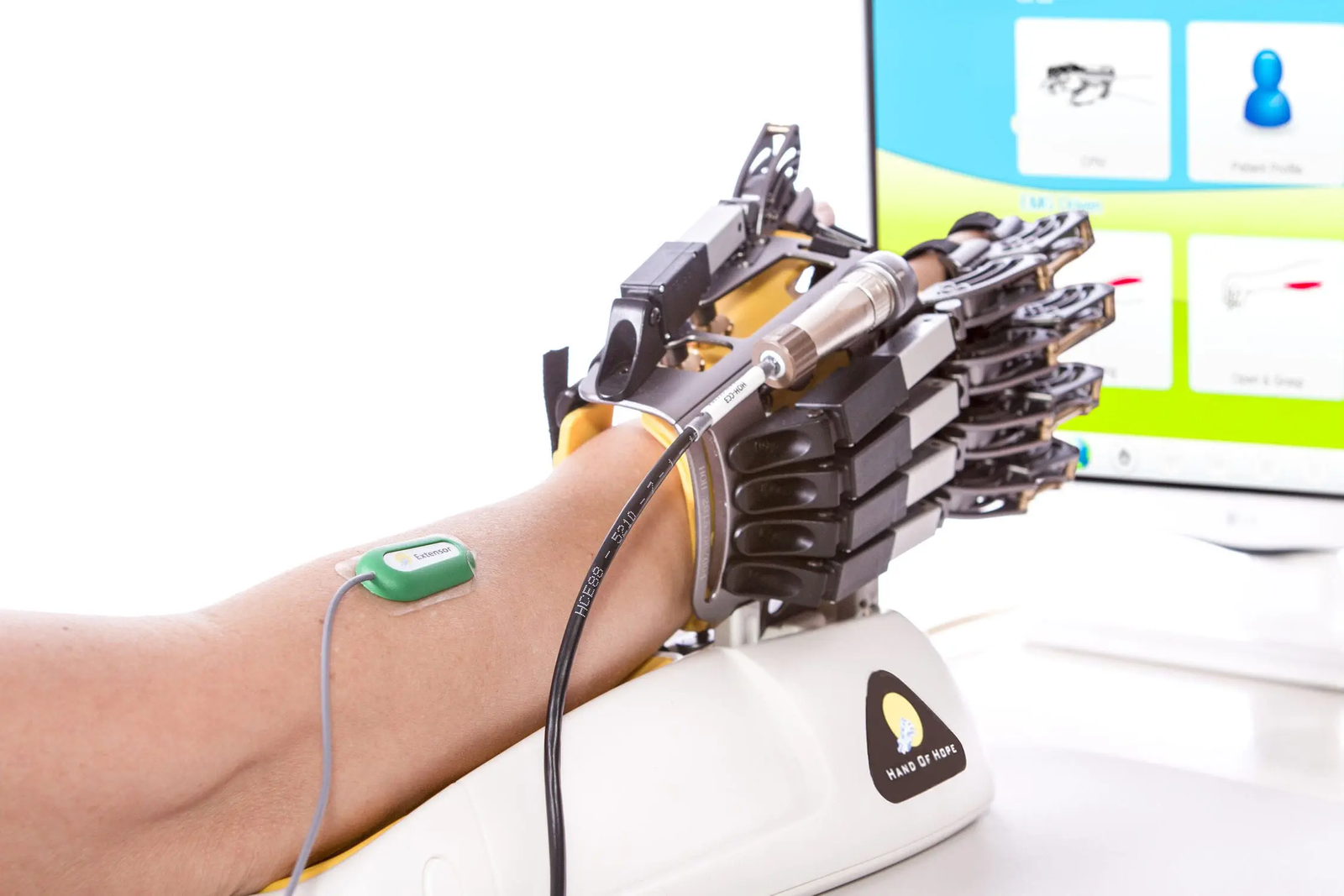 Our experienced Neuro physiotherapist makes detailed assessment of your hand weakness, hand function and makes individualized physiotherapy and rehabilitation treatment goals and plan accordingly.
Arm and hand assessment include
Shoulder, elbow, wrist and fingers muscle strength assessment
Muscles tightness assessment
Hand spasticity assessment
Hand function assessment:-
grasp and release object
hand use for eating
drinking water
combing
Bathing
brushing
buttoning
writing
typing
other related daily activities based on your profession and occupation.
Our goal is to give you best physiotherapy treatment combining manual physiotherapy and advanced robotic physiotherapy so that you can use your hand for your daily tasks and go back to your profession at earliest.
Call us now or WhatsApp (+91 994 108 108 0) to book an appointment with our expert neuro physiotherapist.
Do not hesitate to call us if you have any query related to your hand function.
Watch Video to know more